Nadia was married at 13, and trafficked across the Indian border to a life of domestic servitude by her own husband. Now in her 60s, she has finally found refuge in the UK, in a small but cosy bedroom in a safe house, thanks to the Salvation Army and the Hestia human trafficking project. But for many years, she was a victim of modern slavery, locked up in a house in a country in South East Asia that was not her own, with identity documents falsified by her husband to claim that she was from elsewhere. Nadia cries as she remembers it.
---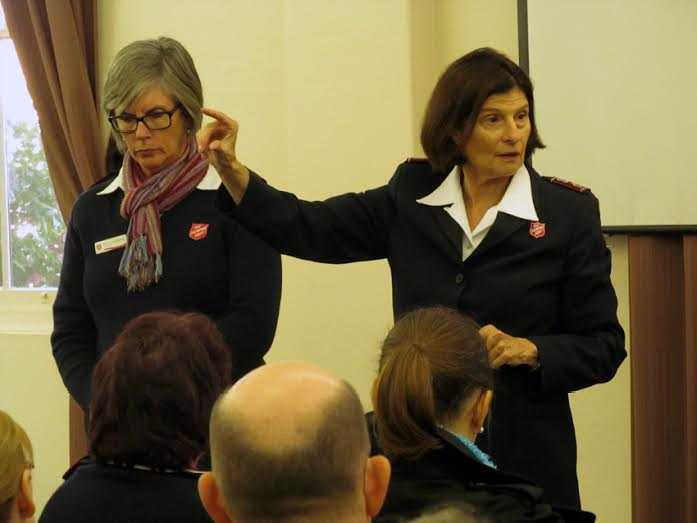 WEA's Senior Advisor for Social Justice and Chair of the Global Human Trafficking Task Force, Commissioner Christine MacMillan took a trip to Australia for the majority of July to speak at various Social Justice meetings and seminars. They were conducted primarily to help the local church engage in the injustice of human trafficking and to raise awareness. From radio shows to conferences to more intimate settings, Christine made it her goal to press on the issue of injustice in the society.
---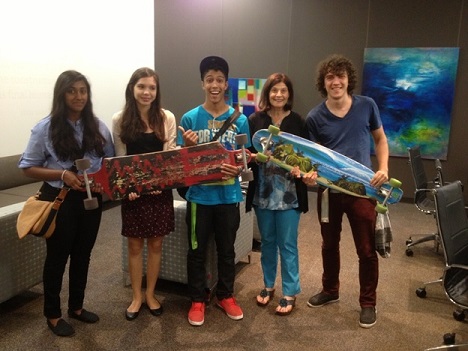 Human trafficking is a complex issue that is picked by many: NGOS, the United Nations, criminal justice systems and the list goes on. Yet, increasing exposure through various media outlets, including social media, has people incensed. At present, I work with Media Voice Generation as the Chief Operating Officer of a show called Context with Lorna Dueck. The show is produced out of the CBC building in downtown Toronto and features impacting societal issues.
---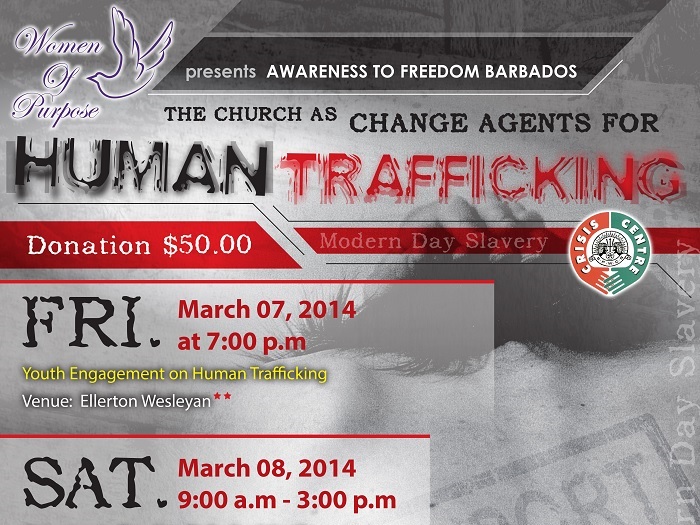 On March 7-8, the Global Human Trafficking Task Force (GHTTF) of the World Evangelical Alliance (WEA) together with Women of Purpose and Awareness to Freedom Barbados is hosting an awareness event at Carringtons Wesleyan Church, Barbados, to highligh the Church's role as change agents for human trafficking. Keynote speakers include Commissioner Christine MacMillan, Chair of the WEA GHTTF and Senior Advisor for Social Justice, and Jenifer J. Johnson, Chair of the Caribbean Women's Commission. They are joined by local experts, including immigration officers and police.
---
From November 1-17, 2013, Dr. Leela Manasseh, member of the WEA Global Human Trafficking Task Force, traveled through various parts of India to speak to local Church leaders about the pertinent issue of Human Trafficking. She spoke about the Biblical mandate given to the Church which is the Body of Christ: "We have God's clarion call to wake up, wake up, and implement God's plan of actions."
---
On Thursday, May 31, the World Evangelical Alliance's (WEA) Commission on Women's Concerns (CWC) and Global Human Trafficking Task Force are hosting a day-long event on the subject of human trafficking...
---
The World Evangelical Alliance (WEA) has recently created a taskforce on human trafficking in an effort to raise awareness across the WEA community that represents 420 million evangelical Christians...
---
The World Evangelical Alliance (WEA) is pleased to announce the appointment of Christine MacMillan, Director of the International Social Justice Commission of The Salvation Army, as a spokesperson for the WEA on human trafficking issues...